Home prices in Phoenix are
down slightly
from where they were one year ago, but some homes are still receiving multiple offers and going for a price above asking. If you're considering buying a home in Phoenix, you should prepare to act quickly when you find a home you like so that you don't risk losing out on the chance to make an offer. Below you'll learn everything you need to know about buying a home in Phoenix. You'll get a better sense of where the best neighborhoods in Phoenix are and why many people are interested in living in Phoenix.
Why should you buy a house in Phoenix?
Desirable climate

People love living in Phoenix because of how pleasant the weather is throughout most of the year. It's no secret that summer can get hot, but winters are comfortable and mild. December and January are the coldest months of the year, but average daily highs still reach the upper 60s.
Strong job market
Phoenix is an economically diverse city with opportunities for employment in different sectors. People choose to move to Phoenix because they feel confident about their career growth and their ability to find consistent work.
Tech and bioscience
professionals will find Phoenix an excellent place to start their careers.
Local amenities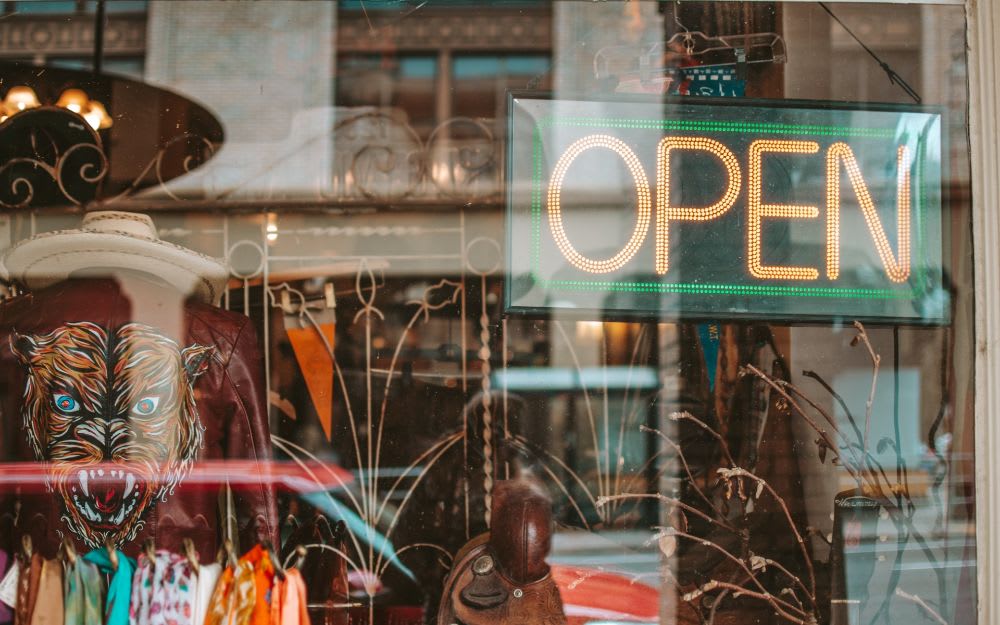 Photo courtesy of Unsplash

Phoenix is one of the largest metropolitan areas in the entire country. Residents enjoy easy access to countless excellent dining and shopping centers and various entertainment options, including professional sporting events.
Best neighborhoods in Phoenix
Arcadia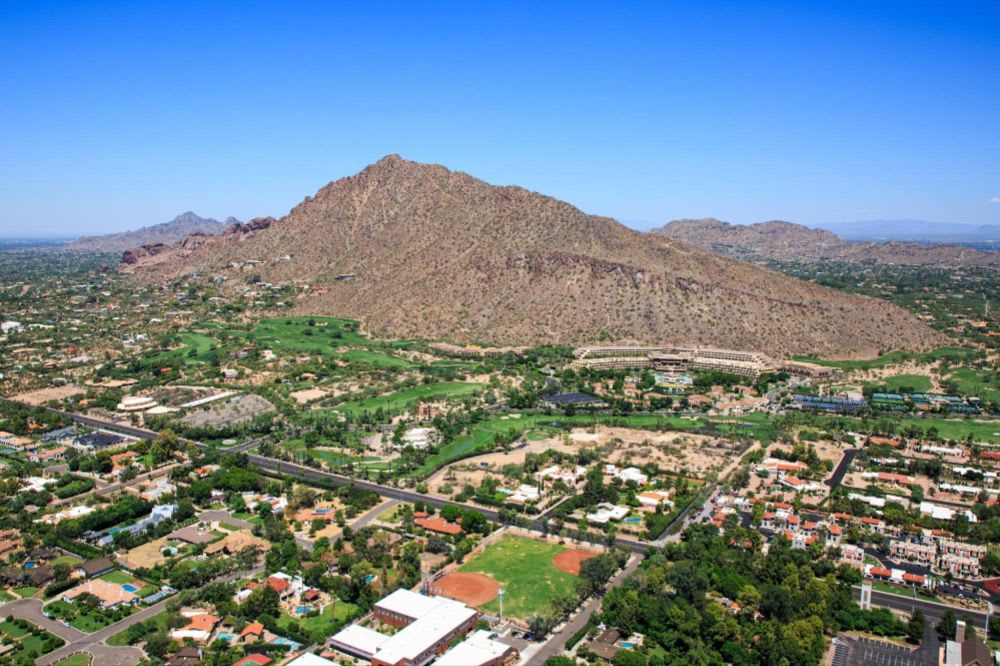 Photo courtesy of Shutterstock

Arcadia is located on the eastern side of Phoenix and has a good mix of older and newer homes. Many of the houses are expensive and luxurious. The schools often receive high remarks, and residents enjoy easy access to excellent shopping and dining options.
Downtown Phoenix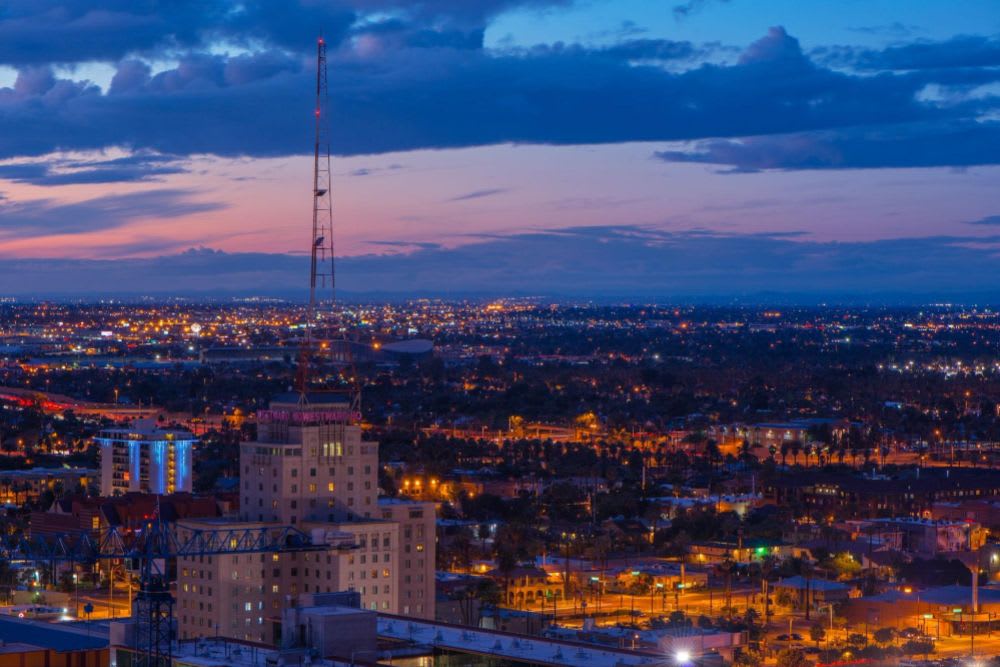 Photo courtesy of Unsplash

If you want to live near where the action happens, you can't go wrong with living in Downtown Phoenix. The neighborhood has a thriving arts and cultural scene, and you'll enjoy proximity to terrific nightlife and a wide range of entertainment.
Biltmore

Biltmore is well-known for its golf courses, beautiful parks, and lovely gardens. The neighborhood isn't far from Central Phoenix and contains a mix of older and newer homes. Luxury homes are typical in Bitmore as well.
What to know about buying a house in Phoenix
Median house price
As of February 2023, Phoenix homes were selling for an average price of
nearly $570,000
. While this number is higher than the national median home price, it's a tremendous value when considering all the amenities you can enjoy in the Phoenix area.
Closing costs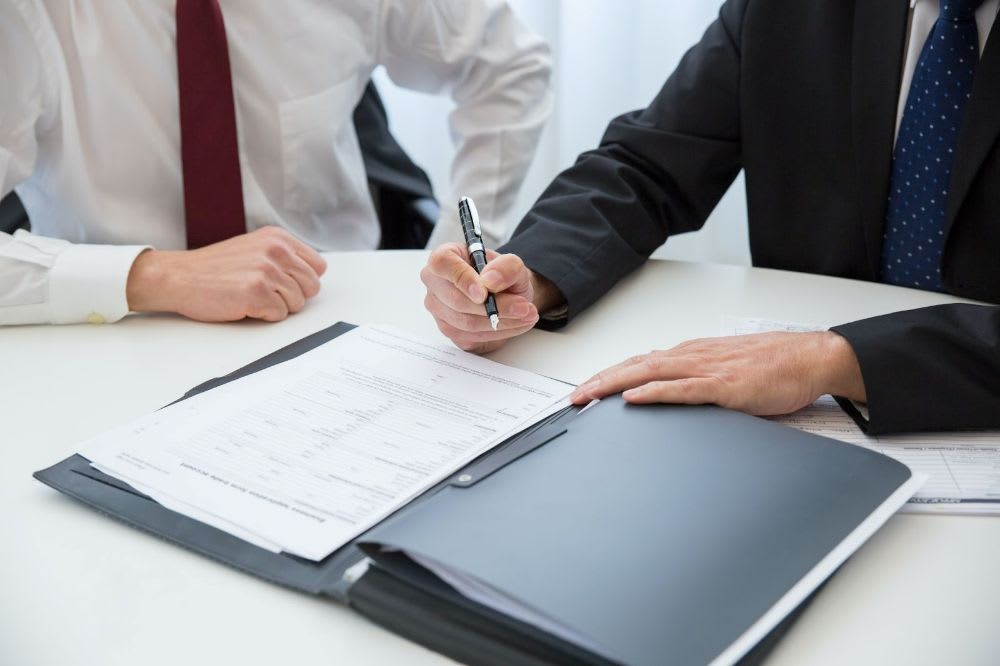 Photo courtesy of Shutterstock
Buyers in Arizona
pay an average of about $4,200 on closing costs
when they complete their home purchases. This number represents between 1% and 1.5% of the home's total cost. Some buyers can negotiate the responsibility for paying closing costs into their contract. Occasionally, sellers will agree to pay the buyer's share of the closing costs in exchange for a higher sales price on the home.
Property taxes
Money-saving tips for buying a home in Phoenix
Find the best mortgage rate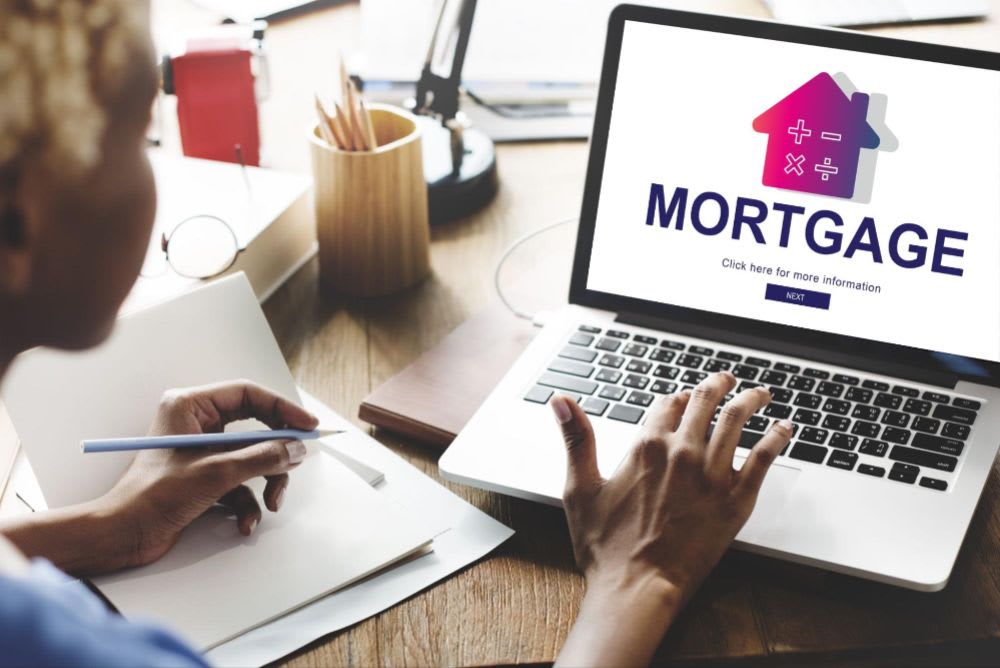 Photo courtesy of Shutterstock

Once you decide to buy a home, talking with a lender will be one of your first steps. Your lender will help you determine the loan type and amount you qualify for based on your current debt-to-income ratio and credit score. Once they run all of your information, they will give you a pre-approval letter detailing the type and amount of loan you can qualify for.

It's important to remember that each lender will offer you a different interest rate, and you can save a great deal of money by setting aside enough time to shop around and see who can provide you with the best deal.
Use a bigger down payment to keep monthly payments down

Most first-time homebuyers are surprised to learn that they spend more on interest each month when they make their mortgage payment than they do on the principal amount of their loan. You can reduce how much interest you'll accrue over time by putting down more money at closing. Remember that you'll need a minimum amount for your down payment, depending on your specific loan type. Most loans require a down payment of at least three percent.
Increase your credit score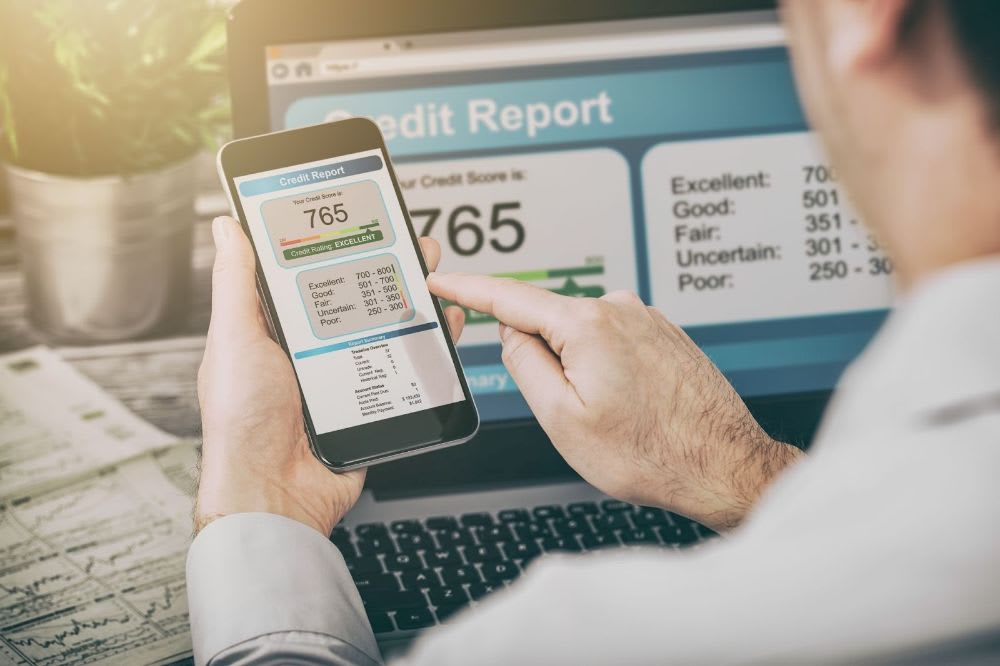 Photo courtesy of Shutterstock

One of the main factors a lender will consider as they assess your financial condition is your credit score. This affects the type and amount of loan they offer you and the interest rate they put on your loan. If you want to receive lower interest rate offers, one of the best ways to improve your financial standing is to raise your credit score. You can see a gradual improvement in your score if you commit to paying off your bills on time and using less than your available credit balance each month.
Make Phoenix home today
Michael Osborn is a trusted local real estate agent who has helped many people find the home of their dreams in the Phoenix area. His clients rave about his extensive market knowledge and his unmatched devotion to helping each customer reach their goals. Reach out to Michael if you have more questions about buying a home in Phoenix or if you're ready to start seriously shopping for homes in the area. He will be more than happy to help you in whatever way he can.

*Header photo courtesy of Shutterstock